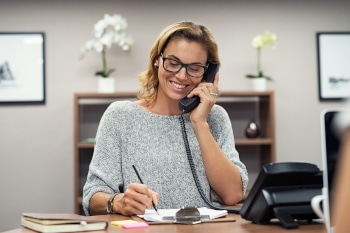 As privacy protection specialists, our customers ask us many questions, and we love answering them! In this blog, we answer the top hard drive shredding questions.
Q: By law, do I have to destroy my hard drives?
A: Privacy protection standards for companies that collect and distribute PII and PHI are mandated by the following federal laws:
The Health Insurance Portability and Accountability Act (HIPAA)
The Fair and Accurate Credit Transaction Act (FACTA)
The Gramm-Leach-Bliley Act (GLBA)
To make sure your business complies with these laws, the electronic information destroyed on your hard drives must be securely and verifiably destroyed.
Q: Why can't I just erase my hard drives and then discard or sell them?
A: A study released by the National Association for Information Destruction (NAID) found that 40 percent of used electronic devices sold on the secondhand market contained personally identifiable information (PII) and protected health information (PHI). Usernames, passwords, credit card data, tax details, and contact information was found on used hard drives, mobile phones, and tablets analyzed in the study. Most importantly, the process used to recover data on more than 250 devices required no advanced forensic training.
A hard drive shredding service ensures personally identifiable information (PII) is destroyed is a secure manner. An industrial-grade hard drive shredder pulverizes your hard drives into miniscule particles, rendering them unreadable.
Q: How does a hard drive shredding service work?
A: A hard drive shredding service offers secure, discreet, and efficient destruction of your hard drives. A uniformed and security-screened shredding technician collects your hard drives and, depending on your preference, destroys them on-site with a mobile shredding vehicle or transports them to a shredding plant for secure, off-site destruction.
Q: How can I verify the hard drive shredding process?
A: Whether destroying your hard drives on-site or off-site, your hard drive shredding provider should give you a Certificate of Destruction.
Q: What should I look for in a hard drive shredding provider?
A: Choose a reputable, hard drive shredding provider. Companies that are NAID AAA Certified must follow a strict code of ethics and security and adhere to industry security standards. Ask potential providers for client references and select a company with an excellent local reputation.
If you have a question we have not answered here, please call us at 800-685-9034 or complete the form on this page.
Pacific Shredding provides hard drive shredding services for residents and businesses throughout Fresno, Stockton, Sacramento, Modesto, and Napa and Solano Counties.