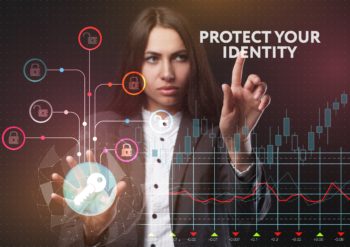 California offers a growing economy, stunning scenery, and a diverse population. The Golden State also ranks third in the nation for identity theft-related crimes. What are you doing to protect your personal information? In this blog, we offer several identity theft prevention tips.
1. Monitor Your Credit Card Statement
According to the online financial website 24/7 Wall St., credit card fraud is the most common form of identity theft in California. Always scrutinize your monthly statements and install fraud alerts on your card to prevent unauthorized charges.
2. Use a Post Office Box
A Bakersfield woman was recently sentenced to seven and a half years in prison for stealing debit and credit cards from mailboxes. Investing in a PO box reduces the risk of having your mail stolen. If you don't have convenient access to a local postal facility, invest in a lockable mailbox at your home.
3. Shred Unwanted Documents
Trash and recycling bins are a gold mine for identity thieves. Unwanted documents containing personally identifiable (PII) and protected health information (PHI) should always be shredded. Keep in mind that personal shredders don't eliminate identity theft. To make sure your shredded documents aren't reconstructed, invest in a residential shredding or drop-off shredding service.
4. Be Careful When Paying at the Pump
You're at risk of identity theft every time you pay at the pump. Thieves install skimming devices on gas pump panels to steal debit and credit card data. Skimming devices are very difficult to spot, so pay inside instead of at the pump.
5. Update Your Passwords
If you're using your dog's name, birthdate, or another easy-to-remember password, you're asking for trouble. You should have unique passwords for each website or app consisting of at least 10 characters and including a combination of uppercase and lowercase letters, numbers, and symbols. Yet, passwords only provide a basic layer of protection from hackers, which is why most websites and applications now offer two-factor authentication. Use it for an added layer of protection.
6. Request a Free Credit Report
It can often take weeks or months to discover your identity is stolen, and the more time that elapses, the greater the potential damage to your finances. That's why it's important to keep a close eye on your credit. You're entitled to one free credit report every year from each of the three major credit reporting bureaus. Be sure to request them and scrutinize your credit report for suspicious or incorrect information and report any discrepancies at once.
For more identity theft prevention tips, please call us at 800-685-9034 or complete the form on this page.
Pacific Shredding provides NAID AAA Certified shredding services for residents and businesses throughout Fresno, Stockton, Sacramento, Modesto, and Napa and Solano Counties.