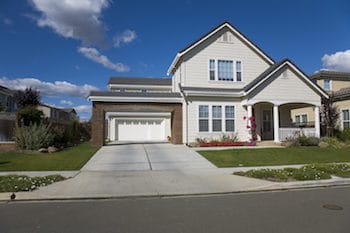 Identity theft doesn't just affect businesses. Every year, millions of Americans' personal information is stolen, misused, and sold on the black market.
Identity theft prevention goes beyond protecting your data online, though. Identity thieves also rummage through residential trash and recycling bins looking for carelessly-discarded confidential documents. Don't let your document disposal habits put your personal, financial, and medical information at risk.
Pacific Shredding's NAID AAA Certified residential shredding services keep your information out of the trash. We serve resident customers throughout California's Central Valley. We'll come to you to provide mobile shredding service, or you can bring your documents to us for drop-off shredding at our Sacramento, Stockton, Modesto, or Fresno drop-off facilities for secure document destruction.
For more information, please call us call us at 800-685-9034 or complete the form on this page.
NAID AAA Certified Paper Shredding
Pacific Shredding is a National Association of Information Destruction (NAID) AAA Certified shredding company. This means our hiring practices, shredding equipment, and facilities are audited and scrutinized by an independent third party. When you use our residential shredding service, you know your privacy is always preserved.
What's in Your Trash?
Whether you're moving, cleaning out your basement, or just getting organized, it's tempting to toss documents in the trash. But doing so increases the chances your identity will be stolen.
Pacific Shredding eliminates the time and hassle of hand-feeding your documents into a home office shredder. We shred them for you. You don't even have to remove the staples and paperclips—our industrial-grade shredders destroy these small items too!
Protect Your Identity and the Environment
Identity theft protection isn't the only benefit of having your documents professionally shredded. Our residential shredding services feature environmentally-friendly recycling practices that help you protect our planet. After destroying your documents, we bale the shredded paper and transport it to an authorized recycling partner. At the recycling facility, your shredded waste is recycled into a variety of consumer and business products.
You won't find a more secure and sustainable paper shredding solution!
To learn more about our residential shredding services, please call us at 800-685-9034 or complete the form on this page.
Since 2005, Pacific Shredding has recycled:
Visit this page to learn more about how Pacific Shredding positively impacts our environment:
We have surpassed our goal of:
...and we're still going!