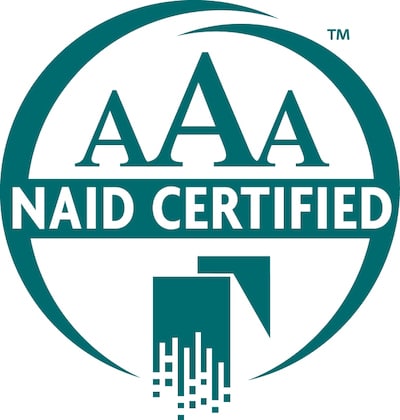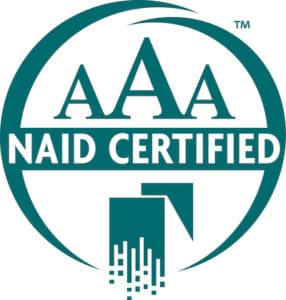 Pacific Shredding is NAID AAA Certified. The AAA-Certification represents the highest standards accepted by the industry. When a NAID Certified company undergoes an audit, their hiring practices, equipment, and facilities are carefully scrutinized.
The following are some of the security specifications that NAID auditors verify:
Persons with a known history of related-crimes are not employed
Security and operations policies and procedures are written and followed
Destruction equipment is functioning properly
Access to materials is restricted at all times
There is an audit trail, including CCTV image capture and retention, and a thorough, documented chain of custody
The NAID AAA-Certification is the only real security assurance in the document destruction industry.
This short video explains the value of NAID Certification in establishing the ongoing compliance and security of data destruction companies. It also explains how, by selecting a NAID AAA Certified company, customers are actually fulfilling important regulatory requirements to validate the policies and procedures of their data destruction company contain specific language and provisions.
Since 2005, Pacific Shredding has recycled:
Visit this page to learn more about how Pacific Shredding positively impacts our environment:
We have surpassed our goal of:
...and we're still going!