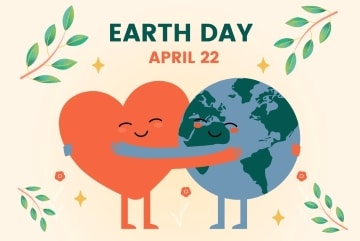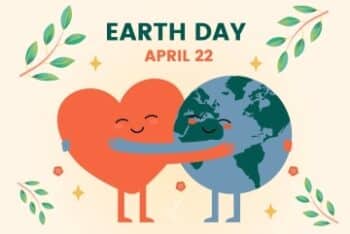 To Be or not To Be
Whether it be love, a circumstance, or an opportunity that comes or goes, many of us feel that no matter our preference, what happens is what was "meant to be."
Earth Day was created in 1969 to bring wider public consciousness to our degradation of the environment and served as a call to action for everyone to play a part in conservation.
When I consider the relationship between Earth Day and shredding, to me, it's obvious that they were meant to be. But I also know that this dynamic duo's relationship is hardly common knowledge, so let's examine how they are connected.
Recycling Alone Can't Solve This Problem
Did you know that, according to the Environmental Protection Agency (EPA), copies and printouts from offices are the largest contributor to paper consumption and landfill waste? Recycling this paper instead of sending it to the landfill would significantly reduce its negative effect on the environment.
Keeping your documents out of the trash is important for a healthy planet, so recycling them seems like the obvious choice, right? Unfortunately not. Because so many documents contain confidential information, simply tossing them in the recycle bin is not an option. This is why shredding and Earth Day were meant to be. By partnering with a responsible shredding company, you can solve two problems with one wise choice:
If you choose a local, NAID AAA Certified shredding company, you know your information will remain private and that it has been destroyed in compliance with data protection laws.
If you choose a shredding company with a green initiative, all of your shredded paper gets recycled and stays out of the landfill.
How Much Does Recycling Really Help?
When your shredded paper is properly recycled, the close connection between Earth Day and shredding becomes obvious. Recycling your shredded documents affects the earth in so many positive ways:
One ton of recycled paper saves 17 trees from being cut down to make new paper products.
By protecting trees, we protect the earth. Here's how:

Trees and shrubs improve soil and water conservation, store carbon, provide shade that regulate temperature extremes, and serve as irreplaceable wildlife habitat.
Trees produce the oxygen we breathe and many of the foods we eat.
Trees reduce the amount of storm water runoff, which reduces flooding, erosion, and pollution in our waterways.

Manufacturing products from recycled paper requires 70% less energy and water than making new paper from trees and even reduces smog.
Conserving our forests preserves them for future generations.
The recycling industry offers job opportunities.
One ton of recycled paper saves more than 3.3 cubic yards of landfill space.
Reduces the pollution caused by the extraction and processing of trees.
Products made using recycled materials require less energy to manufacturing, releasing fewer pollutants.
Knowing all of this, it seems clear that shredding and Earth Day were meant to be.
Pacific Shredding provides a wide range of NAID AAA Certified shredding services to the businesses and residents of California's Central Valley. Protecting our environment is important to us, so we recycle 100% of the paper we shred. For more information or to book shredding service, give us a call at 800-685-9034 or complete the form on this page. Our friendly shredding experts are ready for your call.