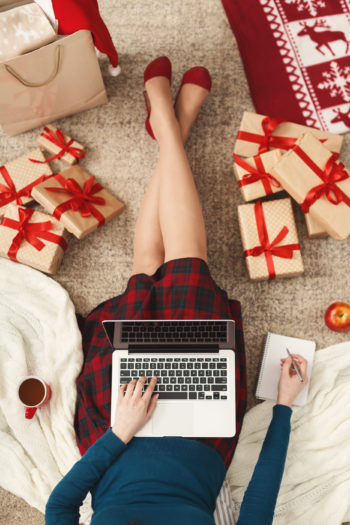 The holiday season brings out the best in most people; charitable donations increase, strangers lend a helping hand to those less fortunate, and generosity unites family and friends. Unfortunately, these virtues don't extend to identity thieves. For them, the holiday season is an opportunity to take advantage of consumers. The problem is so severe that December is now designated as National Identity Theft Prevention and Awareness Month. We don't want to see your holiday seasoned ruined by identity theft, so here are several tips for protecting your privacy:
Invest in Residential Shredding
Identity thieves use both high-tech and low-tech scams, which include rummaging through your trash and recycling bins. If you're not careful, your discarded personal, medical, or financial information can be stolen, sold and misused. A residential shredding service keeps your data out of curbside trash and recycling receptacles. Instead, a mobile shredding vehicle comes to your home and destroys your documents while you watch.
Collect Your Mail
You've ordered a holiday gift for a loved one and it hasn't arrived, although the tracking receipt says it has. You call your shipping provider and they confirm the date and time of delivery. Your heart drops when you realize the package was stolen from your porch. Mail theft is common during the holiday season as more packages are shipped and received in December than any other month of the year. Know your delivery schedule in advance. If you can't be at home when packages are delivered, instruct your shipping provider to leave it with a neighbor or an alternate location.
Watch Out for Skimming Devices
Skimmers are small devices that capture your credit card information and send it to cybercriminals. They can be attached to gas station payment terminals and stand-alone ATMs and are very hard to spot. The best way to avoid having your information stolen by a skimmer is to pay inside when buying gas and use your bank's drive-up window to withdraw cash from your checking account.
Practice Good Online Habits
More Americans are shopping online than ever, and you're probably one of them. Good "online hygiene" is a must. When surfing the web or shopping online at home, always use a secure connection. Update the security settings on your computer and make sure your internet router is encrypted. Only make purchases on websites that begin with https:// which indicates they use secure socket layer (SSL) technology. That way you know your credit card information is encrypted and sent to the retailer and not intercepted by thieves.
This holiday season, give yourself the gift of privacy protection by using these tips.
Pacific Shredding provides NAID AAA Certified shredding and destruction services for residents and businesses throughout Fresno, Stockton, Sacramento, Modesto, and Napa and Solano Counties. For more information, please contact us by phone or complete the form on this page.