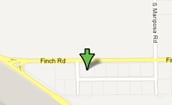 Modesto
820 Business Park Dr
Modesto, CA 95354-4142
(209) 343-4630
How and when you dispose of documents is critical. It's no secret that thieves target corporate facilities hoping to gain access to confidential information. Documents containing personally-identifiable information are often negligently left on desktops and whole files are carelessly tossed into recycling bins. Bags of shredded material rest unattended in hallways and stairwells and on loading docks. Fortunately, there's an easier and more efficient way to protect your business records.
Modesto's shredding experts
Pacific Shredding's paper shredding services provide your Modesto business with a reliable privacy protection solution. With a 150-year history of serving Central Valley businesses, we understand what it means to deliver dependable service and personalized support. Our paper shredding services are tailored to your one-time or ongoing document destruction needs and adhere to the standards outlined in the following regulations:
As a NAID AAA Certified paper shredding company, we maintain the highest document destruction standards in the industry, with processes and procedures that ensure the highest level of privacy protection for our clients.
Burdened by excess paper?
Dealing with a large amount of paper records is never easy. No-longer-needed hardcopy documents take up valuable office space and pose privacy breach risks. A regular, monitored paper shredding solution helps relieve the paper burden for your company.
Pacific Shredding's scheduled shredding service enables ongoing, secure disposal of excess paperwork and files. We strategically place our locked shred collection containers throughout your Modesto office, facilitating quick and easy disposal of documents without the need to remove paper clips, staples, sticky notes or rubber bands. Whole files can simply be dropped through the container's slot and be kept secure until our professional destruction technician arrives to shred them. Our scheduled paper shredding service can be performed as often as you need it:
Our paper shredding process is digitally recorded for you to monitor and all shredded material is recycled. Upon completion of your shredding project, Pacific Shredding provides you with a Certificate of Destruction you can use to prove your compliance with information protection regulations.
Purging confidential documents
Even businesses that rely very little on paper still have to securely dispose of expired documents periodically. Pacific Shredding's file purge destruction service offers an expedient and secure method for disposing of many confidential records at once.
Once you've identified which records need to be destroyed, one of our destruction technicians arrives at your office and either shreds your documents on-site in our mobile shredding truck or securely transports them to our plant-based shredding facility for destruction. We also offer the option of dropping off our shred collection containers in advance of high-volume purge projects to facilitate the expedient destruction of your records.
To find out more about our paper shredding services for your Modesto business, please contact us by phone or complete the form on this page.