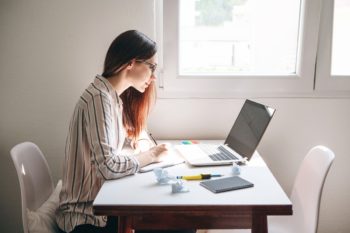 Small business data breaches are on the rise.  If you want to protect your business information, you need a shredding company you can trust.  When hiring a shredding company, consider the following criteria:
1. Locally Owned
National shredding companies may have large footprints, but they aren't flexible.  You deserve a shredding company nimble enough to meet your unique needs.  A locally owned shredding provider offers customized document destruction solutions.  Plus, when you spend money with a locally owned shredding company, your dollars stay in your community.
2. Experience
Partnering with a fly-by-night shredding company puts the privacy of your information at risk.  A shredding company with long-term experience has built a reputation on protecting confidential information.
3. Client References
Researching a prospective shredding provider's website is critical, but it's also important to find out what their customers say about them.  A reputable shredding company will provide client references.
4. NAID Certification
The National Association of Information Destruction (NAID) provides oversight for the shredding and destruction industry. A NAID AAA Certified shredding company's equipment, facilities, and hiring practices are audited by security professionals to make sure they meet the highest security standards.
5. Employee Screening
Unauthorized access to your documents exposes your customers to identity theft and may result in non-compliance fines.  A reputable shredding company screens its employees to prevent privacy breach risks.  Employee screening should include:
Criminal background checks
Drug testing
Employment history verification
Each document destruction technician should be bonded and insured and sign a client confidentiality agreement.
6. Service Options
Every business, including yours, has unique document destruction needs. Make sure your shredding company offers a range of onsite, offsite, scheduled and one-time shredding services to meet your requirements.
7. Shredding Process
Shredding with a strict chain of custody is key to maintaining regulatory compliance and privacy protection.  Your shredding provider should have a step-by-step process for destroying your documents.
8. Recycling
The right shredding company can help your business reduce its carbon footprint.  Make sure your shredding provider partners with an authorized recycling partner who offers an eco-friendly recycling solution for your paper waste.
9. Non-Paper Shredding
A thorough data security plan includes final disposition of unwanted digital media.  A shredding company that offers hard drive shredding and media destruction gives your business a turnkey information security solution.
Pacific Shredding provides shredding services for residents and businesses throughout Fresno, Stockton, Sacramento, Modesto, and Napa and Solano Counties.