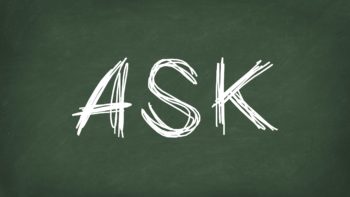 Are you fed up with the effort and time it takes to destroy documents with your paper shredder? Are thoughts of a privacy breach keeping you up at night? If so, you're ready to outsource your document destruction. Here's a list of questions to ask when vetting potential shredding providers:
What shredding options do you offer?
Every company, including yours, has unique shredding needs. Look for a provider who offers a comprehensive suite of shredding services, including:
Scheduled shredding services eliminate time-consuming, risk-laden in-house document disposal practices. One-time/purge shredding is perfect for file room clean outs and office moves. Drop-off shredding offers a convenient and secure paper records disposal solution for home business owners and professionals on the go.
How are my documents shredded?
Only partner with a shredding company who handles and destroys your documents with utmost care and security. Look for a provider who collects your documents with secure shredding collection containers, uses state of the art mobile shredding equipment to destroy them and provides a Certificate of Destruction when your shredding project is complete.
What do you destroy besides paper?
You need a secure disposal and destruction solution for all your information, no matter the format. Ask a potential shredding partner if they offer hard drive shredding and media destruction services, so you have a single source for your information destruction needs.
Are you NAID AAA Certified?
The National Association of Information Destruction (NAID) provides oversight for the shredding and destruction industry. Besides offering a strict chain of custody during shredding, document destruction vendors are subject to stringent, unscheduled audits confirming their compliance with the following standards:
Personnel screening practices
Equipment and facility safety
Insurance requirements
A NAID AAA Certified document destruction company ensures the privacy of your information through strict processes, ongoing training, and independent audits.
How are your employees screened?
Any shredding company should vet the individuals who collect and destroy your confidential documents. Their employee screening process should include:
Criminal background checks
Drug testing
Employment history verification
Each document destruction technician should be bonded and insured and sign a client confidentiality agreement.
Is my shredded waste recycled?
Environmentally-responsible shredding and secure document destruction go hand in hand. Partner with a shredding company who bales your shredded waste and ships it to an authorized recycling provider. At the recycling plant, the paper pulp from your shredded documents is used to produce a wide variety of consumer and business products.
Asking these questions helps you choose the right shredding provider for your business.
Pacific Shredding provides shredding services for residents and businesses throughout Fresno, Stockton, Sacramento, Modesto, and Napa and Solano Counties.