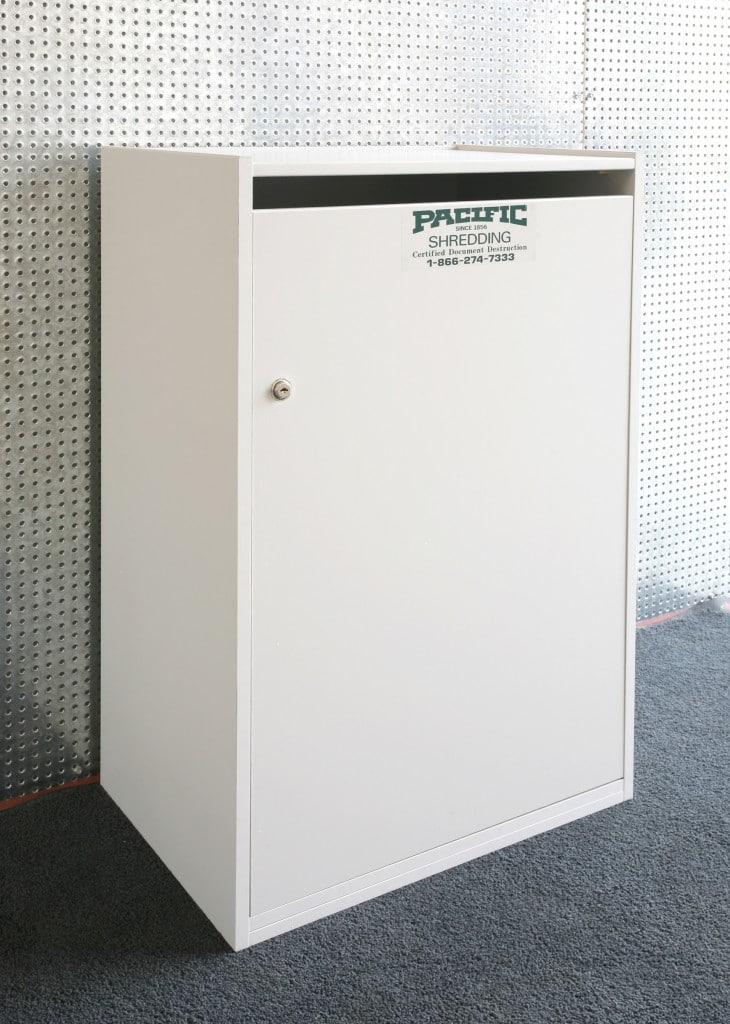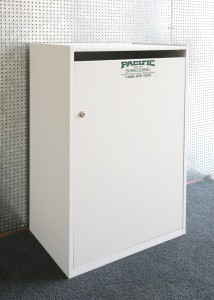 Most offices are equipped with shredding machines. Unfortunately, often in an effort to save time-sensitive documents are not properly shredded or are simply tossed in a wastebasket. In contrast, shred collection containers offer a secure, convenient and time-saving method for the destruction of paper documents.
Pacific Shredding's shred collection containers eliminate the "lazy toss" of documents and securely protect the confidentiality of your business information. We offer our clients shred collection containers in various sizes. These lockable containers are placed conveniently inaccessible office areas where confidential documents can easily be collected. After documents are placed in a container they cannot be retrieved thus providing a secure repository for your information. Not sure what to shred? Click here for a helpful list.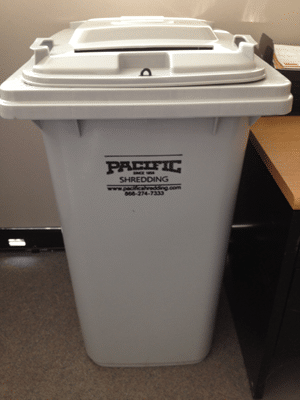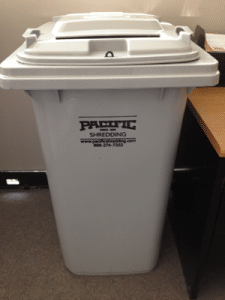 Once your shred collection containers are filled, one of our trained professionals collects the contents and will either destroy your documents onsite with our mobile shredding truck or transport them to our plant-based shredding facility. After your documents have been destroyed, Pacific Shredding provides you with a Certificate of Destruction as proof of your due diligence.
The frequency of service and the number of containers is based on your specific business needs. Pacific Shredding can help you determine a service that best enhances your document destruction program.
To find out more information about Pacific Shredding's shred collection services, please contact us by phone or fill in the form on the page.
Since 2005, Pacific Shredding has recycled:
Visit this page to learn more about how Pacific Shredding positively impacts our environment:
We have surpassed our goal of:
...and we're still going!