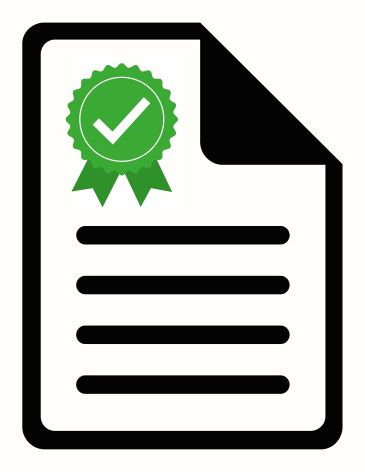 Simplified Definition
A Certificate of Destruction is a document so simple it may seem unimportant. If we define each word in the phrase, it looks like this:
Certificate: A document containing a certified statement, especially as to the truth of something.
Destruction: The state or fact of being destroyed or put out of existence.
When these words are combined, they define a document that proves your compliance with state and federal data privacy laws.
Frequently-Asked Questions
1. What is a Certificate of Destruction?
For all businesses that generate private information, a Certificate of Destruction is a written document indicating that the listed items (documents, hard drives, electronics, and more) have been securely and properly destroyed.
2. What does it contain?
For the certificate to benefit your business and be accepted by an auditor, it needs to contain specific details:
The name and address of the business that provided the shredding service.
The dates and times of service.
The method used to destroy the information.
Identification of the items that were destroyed.
A statement confirming that they were indeed destroyed.
The signature of the person responsible for the destruction.
3. When is it used?
If your business handles documents containing sensitive information, you are required by law to securely destroy them when they have reached their retention date. Examples of confidential information include:
Personally identifiable information (PII)
Protected health information (PHI)
Any information protected by data privacy laws
Corporate trade secrets
Financial information
Personal information like boarding passes, shipping labels, photos, and more
All confidential and sensitive information saved on digital devices such as hard drives, USB drives, mobile phones, and other electronics
Following every paper shredding or media destruction service, you should receive a Certificate of Destruction confirming that your material has been securely destroyed.
4. What value does it provide?
A Certificate of Destruction offers a great deal of value beyond acknowledging that your information has been destroyed:
It protects your clients, staff, business, and you as an individual by transferring the responsibility from each of those parties to the provider of the certificate.
The certificate also becomes written proof of your organization's compliance with all relevant laws.
All of your created and stored information must have a documented chain of custody, and the certificate completes the paper trail. It will provide protection should a compliance question arise.
5. Will my shredding company provide a Certificate of Destruction?
This is a vital question to ask a shredding company before you request their services. A professional and reputable company will supply one, but you should still confirm that one is provided following every shredding project.
Pacific Shredding provides NAID AAA Certified paper shredding and hard drive destruction services to businesses throughout California's Central Valley. When we provide you with a Certificate of Destruction, you know that your documents have been securely and confidentially destroyed. Call us at 800-685-9034 or complete the form on this page for more information or to book your shredding service. We look forward to hearing from you!