Secure Shredding Services
Every business, including yours, is susceptible to identity theft. If payroll documents, credit applications or patient records end up in the trash, your employee and client information is readily available to thieves.
A secure and reliable document shredding and destruction program ensures that your confidential records don't fall into the wrong hands.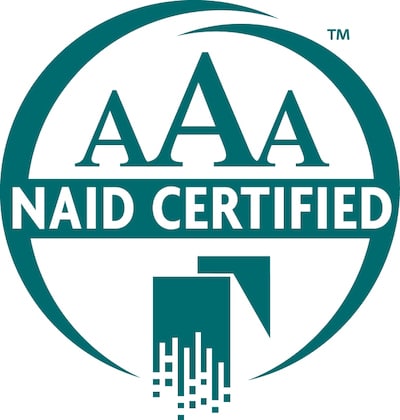 Types of Shredding Services
Pacific Shredding's services prevent unauthorized access to your sensitive information. Our document destruction solutions are tailored to fit your budget and business requirements. We offer:
Our secure collection containers replace your paper shredding machine, eliminating labor-intensive and time-consuming office shredding processes. Whether your preference is to have us come to your location and shred on site, or bring your documents back to our plant for destruction, Pacific Shredding is here to help. Not sure what to shred? Click here for a helpful list.
Certified Shredding Services
When it comes to identity theft prevention, not all document shredding services are cut from the same cloth. Pacific Shredding's certified shredding services provide your business with an unparalleled assurance that your documents have been destroyed with the highest levels of security.
We are a NAID AAA Certified document destruction company. Our shredding equipment, facilities, and hiring practices have been audited to ensure they meet the highest standards in the industry. We've implemented:
Written security policies
Documented chain of custody processes
Verifiable shredding processes
A Certificate of Destruction is issued after your documents have been destroyed. As a Pacific Shredding client, you know that privacy protection for your information is maintained throughout the document destruction process.
| Office shredder cost analysis | Sample | Your Numbers |
| --- | --- | --- |
| Number of Employees | 5.00 | 1.00 |
| *Shred Time (Minutes per day for each employee | 3.00 | 7.00 |
| Total Daily Shred Time (Minutes) | 15.00 | 7.00 |
| Average Hourly Wage (including benefits | 16.19 | 18.00 |
| Total daily shred time (hours) | 0.25 | 0.25 |
| Number of Work Days per Month | 21.67 | 21.67 |
| Number of hours per month employees shred | 5.42 | 5.42 |
| Total Monthly Labor Cost to Shred | 87.71 | 97.52 |
| Purchase Price of Shredder | 185.00 | 185.00 |
| Shredder Life Expectancy (Number of Months) | 36.00 | 36.00 |
| Monthly Depreciation Cost | 5.14 | 5.14 |
| Monthly Maintenance Cost | 4.73 | 4.73 |
| Total Monthly Equipment Cost | 9.87 | 9.87 |
| Total Labor Cost | 87.71 | 97.52 |
| Total Equipment Cost | 9.87 | 9.87 |
| Total Monthly Cost of Office Shredder | 97.58 | 107.38 |
* Includes time to pick up paper, straighten pages, feed shredder, clean up and paper disposal
Environmentally-Conscious Shredding Services
Pacific Shredding shares your commitment to a healthier planet. In addition to protecting the privacy of your information, our shredding services are environmentally sustainable. We bale and recycle all of your shredded material so it can be reused in the production of consumer and business products.
For more information about our secure shredding services in Stockton, Sacramento, Modesto and Fresno, please contact us by phone or complete the form on this page.